CoD Vanguard Reticles Unlock Service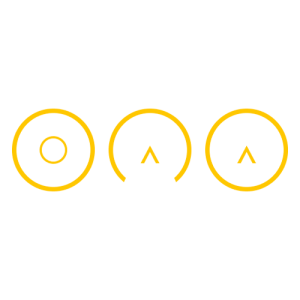 ✕
Self Play
This service can only be delivered in piloted mode because it requires a considerable time investment or a skill set unavailable for most customers.
Piloted
We have completed thousands of orders using the piloted mode and never faced any bans or suspensions, so we can confidently say that is very safe to use even though giving us your login information may seem a bit scary.
📝 RETICLES UNLOCK BOOSTING SERVICE
CoD Vanguard Reticles are cosmetics that will make your crosshair look unique and amazing. You can find them at Gunsmith and you can change them whenever you wish. To do this, you need to have them unlocked. To be able to unlock the reticles available in CoD Vanguard you will have to complete some specific challenges like kill a certain number of enemies using a specific optic or make a certain number of headshots.
You will have a lot of rerticles to unlock for each optic for Multiplayer or Zombie mode so be careful what mode you choose before trying to unlock a specific reticle. Some of them are very hard to unlock and may be very time-consuming.
To help you unlock your desired reticle, our professional players will get you the amount of kills or headshots fast. Here at KBoosting we have a great experience with reticle unlocks so we know all the tricks to complete challenges fast and easy like strategic positioning, choosing the right game mode and of course, very skilled boosters.
Because of the very high skill needed for this service we can only deliver this boosting service with piloted mode only, with account sharing. A pro booster will log into your account and complete the challenges needed to unlock your favourite reticles. When it's complete you will get an e-mail and notification so you can log back in.
⏳ ETA FOR RETICLES UNLOCK
It usually takes 6 - 12 hours to unlock your reticles depending on the weapon and the amount of kills or headshots needed.
✔️ RETICLES UNLOCK REWARDS SERVICE
⚙ RETICLES UNLOCK SERVICE OPTIONS
Platform: - from the dropdown you can select the platform (PC, Xbox or Play Station) where you want the booster to complete your service.
Mode: you can select the game mode that needs to be played by our booster to unlock your reticle.
Reticle Name: Please tell us what reticle you want us to help you unlock.
Kills: you can select the number of Kills you want our booster to get for you.
Headshots: you can select the number of Headshots you want our booster to get for you.
Delivery Speed: Normal - your order will be placed in the queue and be completed when it's your turn. Express - your order will be treated as high priority, so the first booster to become available will start your order.
⚠️ SERVICE REQUIREMENTS
In order to be eligible for this boosting service, you must own an Activision Account with CoD Vanguard.
In order to be eligible for this boosting service, you must have the weapon level required for the desired reticle so we can complete the challenge for you. If you don't meet this requirement, you can use our weapon level boosting service.
ℹ️ RETICLES UNLOCK – COD VANGUARD
For a more extensive guide for Call of Duty Vanguard Reticles you can read this Article.