Normal Matches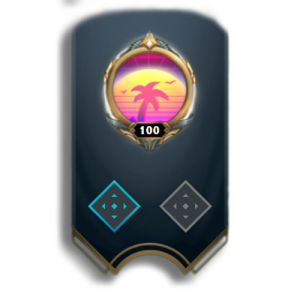 ✕
Self Play
The self play delivery mode requires your to play with the boosting team. It's very safe, fast, and fun.
Piloted
We have completed thousands of orders using the piloted mode and never faced any bans or suspensions, so we can confidently say that is very safe to use even though giving us your login information may seem a bit scary.
📝 LOL NORMAL MATCHES BOOSTING SERVICE
Here you can buy League of Legends Normal Matches Boost, a service that helps you win the desired number of normal matches and other benefits such as K/D/A Ratio, Win rate increase, and plenty of rewards such as key fragments and hextech chests. The service gets you a professional booster on your account that legitimately wins your normal matches.
Our LoL boosting service is handmade, without using any 3rd party programs, bots, or anything that could harm the client's account. We will exclusively use your account to win your desired number of matches. Save your time and let our professional boosters complete your normal matches service fast and efficiently!
DELIVERY METHOD
As for the Delivery method, this service is available with Piloted Mode only, so a booster will have to log into your account and fulfill the Normal Matches Boost. When it's complete, you will get an e-mail and notification, and you can log back in.
⏳ ETA FOR NORMAL MATCHES BOOSTING SERVICE
ETA for LoL normal matches Boost is between 1 - 3 days, depending on previous orders already in the queue and boosters' availability. If you opt for the Express option, your order will be treated as a high priority so that the ETA will be 30% lower.
✔️ LOL NORMAL MATCHES BOOST REWARDS
Up to 10 more Wins on your account.
K/D Ratio Increased.
Win Ratio Increased.
Chances to increase your Honor Level.
Opportunities to get Key fragments & Hextech Chests.
Chances to earn free Level Ups and Blue Essence.
Better Teammates & Game Experience.
⚙ SERVICE OPTIONS
Normal Mode – You can opt for the Summoner's Rift or Aram.
Region – Select the region of your account.
Number of Matches – Select the desired number of matches between 1-10.
Playstyle – Select one of the two playstyles available if you wish.
Delivery Speed - Normal - we will place your order in the queue, and when it's your turn, we will complete it. Express - your order will be treated as a high priority, so the first booster to become available will start your order.
⚠️ SERVICE REQUIREMENTS
ℹ️ NORMAL MATCHES BOOSTING - LEAGUE OF LEGENDS
Our League of Legends normal matches boosting service is the fastest way to win a number of matches in Summoner's Rift or Flex Aram mode. Our professional boosters are eager to successfully complete any number of normal matches in the quickest & most efficient way.
WHAT ARE NORMAL MATCHES WINS IN LOL?
In League of Legends the normal matches are the best way to experiment with different champions and builds. It is also a great place to learn multiple roles and different mechanics like slow-push, fast-push, invade the enemy jungle and many more.
HOW TO IMPROVE IN LOL?
With regular practice and time dedication you can increase your chances of winning a match. Here are some other tips to help you rank faster in League of Legends
Know your champions - Familiarize yourself with your champions, learn their abilities and mechanics, identify strengths and weaknesses, and recognize optimal situations for winning 1v1 encounters and more.
Focus on a favorite champion - It's better to maintain a concise list of preferred champions. Mastering the ins and outs of three champions is more effective than having a superficial understanding of ten.
Don't get frustrated - This can be the toughest aspect of the game. Losing your composure may result in poor decisions and potentially lead to a loss.
Wave Management - Minions play a significant role, especially in higher Elo. Understanding when to slow-push, fast-push, or freeze the wave is crucial for success.
Please feel free to contact us on live chat or the discord server for more information on our League of Legends normal matches boosting service. We are here for you 24/7!
Frequently Asked Questions
When do you start working on my boost?

Usually we start boosting a couple minutes after the order is placed and the payment is processed. There are couple exceptions though when we might be overloaded, when the request on services is very high, such as new expansion launches. After purchasing a LoL Boost, you will schedule the service together with the manager in advance, so the team is ready for you whenever it suits you better. Even if we can't start working on your order right away, before purchasing, the manager will let you know when your boost can be provided.
Is it safe to buy LoL boosting services?

We provide League of Legends boosting services since 2013, completed thousands of orders as self played and piloted mode and we NEVER encountered any issue, so we can definetely claim that our League of Legends boost is 100% safe. Our reputation speaks for ourselves. For extra security, in case you buy a LoL boosting service that requires account sharing, we can use a VPN of your country and stream the boost aswell.
Do you have the best prices?

When it comes to prices, at KBoosting we have fair prices, which reflect the skill and time needed to invest in order to obtain the goal the client goes for. We try to keep our prices as low as possible, and please keep in mind that every League of Legends boosting service provided by KBoosting is handmade, without the usage of any illegal 3rd party software, cheats, hacks, mod, lobby, unlock all tool etc.
Will I receive updates regarding my order?

Yes. We will constantly keep you updated with the progress of your order as we work on it through Discord app and via E-mail and/or notifications. Once the order is placed and a booster gets assigned, you will get in touch with our managers for any updates or questions regarding your order.
Can I still use my account?

Absolutely. We are always more than happy to schedule your boost around the times that you prefer, whether it is a self played boost (carry) or a service that requires account sharing (piloted).