Lost Ark Campaign Completion (Main Quest)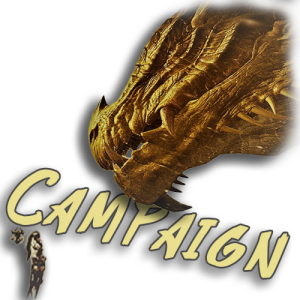 ✕
Self Play
This service can only be delivered in piloted mode because it requires a considerable time investment or a skill set unavailable for most customers.
Piloted
We have completed thousands of orders using the piloted mode and never faced any bans or suspensions, so we can confidently say that is very safe to use even though giving us your login information may seem a bit scary.
📝 LOST ARK CAMPAIGN COMPLETION SERVICE
Here you can buy the Lost Ark Campaign Completion service, tailored to help you skip the monotonous questing and continent exploration. This service enables you to complete the Lost Ark main quest and unlock all 7 Arks to finish the game's story mode. You can choose to boost your character for benefits like free combat & rooster XP, a significant item level boost, resources, adventurer's tome progress, Etc.
Our professional boosters know the fastest methods and most accessible strategies developed throughout many hours of gameplay for the fastest possible service delivery.
As for the Delivery method, this service is available with Piloted mode ONLY, with account sharing. A pro booster will log into your account and complete the Main Quest of Lost Ark, thus finishing the Story for you.
⏳ ETA FOR LOST ARK STORY COMPLETION
ETA for Campaign Completion service is:
Arks 1-3 (level 1-50) - 2 days.
Ark 4 - 1 day.
Ark 5 - 2 days.
Ark 6 - 3 days.
Ark 7 - unknown yet.
If you choose the Express option, your order will be treated as a high priority so that the ETA will be 30% lower.
✔️ MAIN QUEST COMPLETION REWARDS
Campaign Completion (main Ark quest) for any region / Ark piece chosen.
Power Leveling included: rooster & combat for your character.
Optional and hidden quests supported.
⚙ SERVICE OPTIONS
Select Arks – choose your desired arks. We will do everything necessary to complete the region quest and unlock your ark pieces.
Delivery Speed – Normal Delivery - your order will be placed in the queue and be completed when it's your turn. Express Delivery - your order will be treated as a high priority, so the first booster to become available will start your order.
⚠️ SERVICE REQUIREMENTS
To be suitable for this service, you must own Lost Ark in your Steam Library.
To be eligible for a specific Ark, you must have access to the region where the questline is.
ℹ️ CAMPAIGN COMPLETION IN LOST ARK - ADDITIONAL INFORMATION
What are the requirements for the campaign, and when does it end?
Lost Ark's campaign is different than other MMORPGs. After finishing your main quest, you will begin the hunt for the Lost Ark Pieces:
Ark Piece 1 – The first ark piece found in East Luterra Continent.
Ark Piece 2 – The second Ark piece found in Tortoyk, after finishing East Luterra continent questline.
Ark Piece 3 – Arthetine continent's ark piece.
Ark Piece 4 – Once you reach 302 item level, you will receive a new ship to sail to Shushire.
Ark Piece 5 – Rohendel is the last tier 1 ark piece you can acquire, with a requirement of 460 iLvl.
Ark Piece 6 – This piece is the single one you can receive in Tier 2 once you hit 960 iLvl.
Ark Piece 7 – The final Ark Piece is not in the game yet.
The final Ark Piece is not available, so the campaign and the end of the story are not known yet, leaving the doors open for new content in the game.
What does the quests symbol mean in Lost Ark?
Lost Ark has plenty of quests divided into different types. An icon for each task indicates the type:
Orange with Elaborate Crest – Main story missions
Yellow Question Marks – Optional quests
Red Crest – At specific locations, a blitz quest starts automatically
Pink Heart – Rapport quests ( NPC relationship)
Green Tasks – Daily mission usually accepted from Una's Tasks
Light Blue – World quests
Purple – Chain Quests/ Hidden Story
For detailed information about Lost Ark's progression system, you can watch this video from Legacy Gaming.
Frequently Asked Questions
Can I choose the boosting time?

Absolutely. We are always more than happy to schedule your boost around the times that you prefer, whether it is a self played boost or a service that requires account sharing.
Will I receive updates regarding my order?

Yes. We will constantly keep you updated with the progress of your order as we work on it through Discord app and via E-mail and/or notifications. Once the order is placed and a booster gets assigned, you will get in touch with him directly for any updates or questions regarding your order.
Will I be notified when the service starts/is complete?

Yes. As soon as you purchase your desired boost, our professional staff of managers will take over and contact all of our available boosters suited for the job. Once a booster is assigned for the task or the service is complete, you will be automatically notified via E-mail and/or notifications.