Chaos Orbs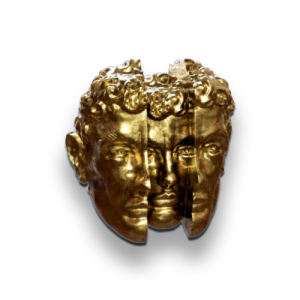 ✕
Self Play
This service can only be delivered in piloted mode because it requires a considerable time investment or a skill set unavailable for most customers.
Piloted
We have completed thousands of orders using the piloted mode and never faced any bans or suspensions, so we can confidently say that is very safe to use even though giving us your login information may seem a bit scary.
We will trade the currency face-to-face in the game. Do not write anything besides greetings in the in-game chat.The measures we take are crucial for the protection of your account!
📝 POE CHAOS ORB SERVICE
Here you can buy Chaos Orbs for your PoE character. Chaos orb is one of the main and most popular trading currencies in Path of Exile and is also used for rerolling all modifiers or the number of modifiers on a rare item.
Our PoE Chaos Orb service helps you skip the tedious grind and acquire the desired amount of this valuable currency. We are ready to fulfill any amount of Chaos Orbs so you can use them for trading, crafting, or re-rolling gear at your will!
At KBoosting, we work only with professional Path of Exile boosters who use the most efficient farming strategies and routes so that you can buy PoE Chaos Orbs fast & safely!
DELIVERY METHOD
When you buy a Chaos Orb service from us, we will trade the currency to you in the game. During the trade, make sure to place any rare quality item as your offer, and do not mention anything that might indicate the purchase of a service.
⏳ ETA FOR CHAOS ORB POE SERVICE
The ETA for the Orb of Chaos boosting service is 10 - 60 minutes once the service has started, depending on the selected amount and boosters' availability.
✔️ CHAOS ORBS POE SERVICE REWARDS
The desired amount of Chaos Orbs, 100% guaranteed.
Fast Delivery and Fair Prices!
The Safest trading method (Face to Face trade).
⚙ POE CHAOS ORB SERVICE OPTIONS
League - You can select the current League or Standard Mode.
Chaos Orbs - Select the desired amount of Chaos Orbs.
⚠️ REQUIREMENTS
To be suitable for this service, you must have an active PoE account.
You must trade a Rare Item (Not Magic/Unique) for your account safety!
ℹ️ POE CHAOS ORBS
WHAT ARE CHAOS ORBS WORTH IN POE?
The prices of Chaos Orbs and their value fluctuate daily, depending on how early you are in the League when you try to buy or trade them.
HOW MANY CHAOS ORBS IS AN EXALTED?
As previously mentioned, the price of a Chaos Orb strictly depends on the League.
WHAT DO YOU USE CHAOS ORBS FOR IN POE?
Chaos Orb is a valuable currency in various crafts, rerolling modifiers (and the number of modifiers) on a rare item and trading.
CHAOS ORB RECIPE IN PATH OF EXILE
Chaos orbs are also obtained by using the vendor recipes by selling them a complete set of Rare Quality Gear with the following limitations:
1x Chaos Orb – Lowest item level of your items must be 60 to 74.
2x Chaos Orb – Lowest item level of your items must be 60 to 74, all unidentified OR all 20% Quality.
3x Chaos Orb – Lowest item level of your items must be 60 to 74, all unidentified AND all 20% Quality.
HOW DO YOU FARM CHAOS ORBS IN PATH OF EXILE?
Especially when a new League starts, you can use the following Chaos Orbs farming method:
Loot Filter – Less Limited Filter.
Chaos Recipes – Vendor every rare set you find while leveling or mapping.
Slaying Monsters – Chaos orbs have a ~1.6% drop chance rate.
League Mechanics – Delve, Heist, and the current League have higher chances to drop Chaos Orbs.
CAN YOU BUY CHAOS ORBS IN POE?
At KBoosting, we offer the cheapest and safest Chaos Orbs services. Here you can always order your desired amount of currency with zero risk!
Frequently Asked Questions
Can I choose the boosting time?

Absolutely. We are always more than happy to schedule your boost around the times that you prefer, whether it is a self played boost or a service that requires account sharing.
Will I receive updates regarding my order?

Yes. We will constantly keep you updated with the progress of your order as we work on it through Discord app and via E-mail and/or notifications. Once the order is placed and a booster gets assigned, you will get in touch with him directly for any updates or questions regarding your order.
Will I be notified when the service starts/is complete?

Yes. As soon as you purchase your desired boost, our professional staff of managers will take over and contact all of our available boosters suited for the job. Once a booster is assigned for the task or the service is complete, you will be automatically notified via E-mail and/or notifications.
Is it safe to buy Path of Exile boosting services?

We provide boosting services since 2013, completed thousands of orders as self played and piloted mode and we never encountered any issue, so we can definetely claim that our Path of Exile services are 100% safe. For extra security, in case you buy a piloted service, that requires account sharing, we can use a VPN of your country and stream the boost aswell.