Campaign Boosting Service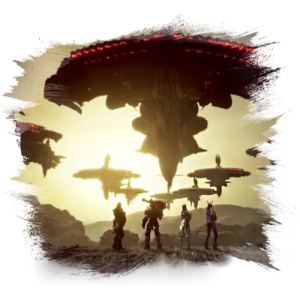 ✕
Self Play
This service can only be delivered in piloted mode because it requires a considerable time investment or a skill set unavailable for most customers.
Piloted
We have completed thousands of orders using the piloted mode and never faced any bans or suspensions, so we can confidently say that is very safe to use even though giving us your login information may seem a bit scary.
📝 CAMPAIGN COMPLETION SERVICE
Here you can buy The First Descendant Campaign completion for your character. To fully finalize the TFD Campaign, players must complete all the chapters and finally succeed to protect the humanity from the alien invaders, the Vulgus.
The campaign is expected to take about 15 to 20 hours of gameplay to clear all the chapters!
Our professional TFD Boosters are ready to complete the storyline and unlock end-game content in no time.
DELIVERY METHOD
As for delivery, this service is available with Piloted mode (account sharing), so a booster logs into your account to complete the The First Descendant Campaign for you. You will get an e-mail and notification to log back in when it's complete.
Also, Self-Play mode (Carry) is an option for this service. You will team up with our pro boosters, and they will help you complete the Campaign.
⏳ ETA FOR CAMPAIGN BOOST
ETA for TFD Campaign Boosting is 12 - 24 hours, depending on previous orders already in the queue and the boosters' availability. If you choose the Express option, we will treat your order as a priority.
✔️ CAMPAIGN COMPLETION REWARDS
The First Descendant Campaign completion is 100% guaranteed.
Your character will reach Level 30+ during the campaign completion.
Opportunities to get free Gold, Weapon Unlocks, & other Currencies during the boost.
Your character will have Special Operations & Void Intercepts unlocked.
Chances to get Tier 1, 2 & 3 Weapons and Mods.
All the materials and valuable loot that drop during the boost will be saved on your The First Descendant account.
⚙ SERVICE OPTIONS
Select Platform - We can complete this service on PC, PS, or XBOX.
Delivery - You can go for Piloted mode - a pro booster will play for you or a carry service (self-play) - you will play side-by-side with our boosters.
Character Class - Please select the class of the character you want us to complete the boost for.
Service Type - You can opt for full Campaign completion or custom chapters.
Delivery Speed - Normal - we will place your order in the queue, and when it's your turn, we will complete it. Express - your order will be treated as a high priority, so the first booster to become available will start your order.
⚠️ SERVICE REQUIREMENTS
ℹ️ CAMPAIGN BOOSTING SERVICE – THE FIRST DESCENDANT
At KBoosting, we have a great experience with Looter Shooter games boosting, so we know all the tricks to complete your Campaign fast and efficiently.
THE FIRST DESCENDANT RELEASE DATE
We currently have no information about the release day of The First Descendant title, but we know that it will be somewhere around the fourth quarter of 2023 for PC, PS4, PS5, Xbox One, and Xbox Series X/S. The Cross-Platform beta is also planned to launch from 19th September to 25th September 2023.
HOW LONG IS THE FIRST DESCENDANT CAMPAIGN?
In the current state of the game, we can estimate that it will take about 15 to 20 hours to complete The First Descendant's Campaign.
HOW MANY CHAPTERS ARE IN THE FIRST DESCENDANT CAMPAIGN?
In the current state of the game, we don't have such information yet. But we will update this section as soon as we receive the information in the Beta.
THE FIRST DESCENDANT CAMPAIGN DIFFICULTY
The First Descendant Campaign will have a very harsh environment and PvE enemies. Here, at KBoosting, we 100% guarantee that our services will be done in the fastest way possible so you can enjoy the end-game activities faster!
IS THE FIRST DESCENDANT PAY TO WIN?
After the official reveal, and after knowing what company is working on the game, there was a lot of speculation that the TFD game will be Pay-to-Win. Because the game it's free-to-play and all the characters and weapons can be earned through normal gameplay, we can assume that the cosmetic items would be monetized with real money like most FTP games.
Frequently Asked Questions
Will I receive updates regarding my order?

Yes. We will constantly keep you updated with the progress of your order as we work on it through Discord app and via E-mail and/or notifications. Once the order is placed and a booster gets assigned, you will get in touch with him directly for any updates or questions regarding your order.
When do you start working on my The First Descendant order?

Usually we start boosting a couple minutes after the order is placed and the payment is processed. There are couple exceptions though when we might be overloaded, when the request on services is very high, such as new season or expansion launches. After purchasing a The First Descendant or Recovery you will schedule the service together with the manager in advance, so the team is ready to start whenever it suits you better. Even if we can't start working on your order right away, before purchasing, the manager will let you know when your boost can be provided.
Is it safe to buy The First Descendant recovery services?

We provide boosting services since 2013, completed thousands of orders as self played and piloted mode and we never encountered any issue, so we can definetely claim that our The First Descendant services are 100% safe. For extra security, in case you buy a recovery (piloted) service, that requires account sharing, we can use a VPN of your country and stream the boost aswell.
Can I still use my account?

Absolutely. We are always more than happy to schedule your boost around the times that you prefer, whether it is a self played boost (carry) or a service that requires account sharing (recovery).