M13B unlock only service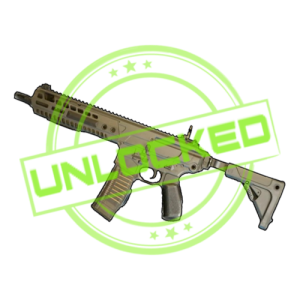 ✕
Self Play
This service can only be delivered in piloted mode because it requires a considerable time investment or a skill set unavailable for most customers.
Piloted
We have completed thousands of orders using the piloted mode and never faced any bans or suspensions, so we can confidently say that is very safe to use even though giving us your login information may seem a bit scary.
📝 M13B UNLOCK ONLY
This service helps you unlock the M13B assault rifle effortlessly and really fast. One of our professional CoD players will log into your account and unlock the AR lightning-fast.
DELIVERY METHOD
As for delivery, this service is available with Piloted mode only (account sharing), so we will get you a pro booster to log into your account and unlock the weapon.
⏳ ETA – M13B UNLOCK SERVICE
ETA for M13B unlock is 2 - 4 hours after the service start.
✔️ M13B UNLOCK REWARDS
⚙ M13B AR SERVICE OPTIONS:
Delivery Speed - Normal - we will place your order in the queue, and when it's your turn, we will complete it. Express - your order will be a high priority, so the first booster to become available will start your order.
⚠️ M13B BOOST REQUIREMENTS:
To be eligible for this boosting service, you must own an Activision Account with CoD DMZ.
ℹ️ CALL OF DUTY: DMZ – M13B AR
HOW TO UNLOCK M13B IN DMZ?
To unlock the M13B AR, you must be the first team in a DMZ match that defeat the Chemist, a PvE boss. The Chemist's exact location isn't marked on the map, but he can be identified by a yellow hazmat suit.
DMZ M13B WALKTHROUGH
You can read this Article for more information about Modern Warfare 2 M13B AR.