Atomgrad Raid Boosting Service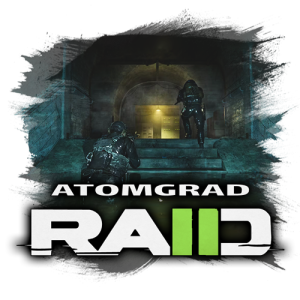 ✕
Self Play
The self play delivery mode requires your to play with the boosting team. It's very safe, fast, and fun.
Piloted
We have completed thousands of orders using the piloted mode and never faced any bans or suspensions, so we can confidently say that is very safe to use even though giving us your login information may seem a bit scary.
📝 ATOMGRAD RAID BOOSTING SERVICE
Atomgrad is the first raid in Call of Duty history. It is a 3-player cooperative activity that continues the Modern Warfare 2 story, which includes a challenging mix of stealth, co-op action, and puzzles. Activision added the Atomgrad Special Ops Raid in Season 1 Reloaded, and each upcoming season will bring new raid episodes and unique rewards.
You can access Atomgrad by unlocking the raid assignment or joining a squad with a player that already has the raid key.
Our Atomgrad raid boosting service helps you get a CoD booster and his proficient squadmates to complete the MW2 raid for you lightning-fast and get exclusive rewards.
DELIVERY METHOD
Our Call of Duty Atomgrad service is available for piloted mode (account sharing). A booster must log into your account and run the raid for you. Once we successfully complete Atomgrad, you can log back in. For extra security, we can also use a VPN of your country.
Also, Self-Play mode is an option for this service. You will team up with our pro boosters and they will help you complete the Atomgrad raid. Due to the extreme difficulty of this raid, you will have to participate in the raid completion and follow our pro players instructions.
⏳ ETA - ATOMGRAD RAID BOOST
ETA for Atomgrad raid boost is up to 2 - 4 hours after the service start.
✔️ ATOMGRAD RAID REWARDS
Atomgrad Special Ops Raid completion on selected difficulty (Normal or Veteran) – 100% guaranteed.
Convoy skin for your Kyle Gaz Garrick SpecGru operator.
Raid Assignment unlocked (if you select the extra option).
3-Star Raid completion (if you select the extra option).
Opportunities to get an Emblem, a Gaz's Gaze Calling Card, and a new Loading Screen.
The Punchline weapon blueprint for Expedite 12 (Veteran difficulty only).
Chances to get XP for your battle pass.
⚙ ATOMGRAD RAID SERVICE OPTIONS
Platform: - from the dropdown, you can select the platform (PC, Xbox or Play Station) where you want the booster to complete your Atomgrad boosting service.
Delivery - You can go for a Piloted service and a pro booster will play for you, or a Self-Play service to play side-by-side with our boosters.
Difficulty: you can choose Normal difficulty or Veteran difficulty run.
Extra Options: - you can add the raid assignment unlock & three stars run options to your Atomgrad boost.
Delivery Speed - Normal - we will place your order in the queue, and when it's your turn, we will complete it. Express - your order will be a high priority, so the first booster to become available will start your order.
⚠️ ATOMGRAD BOOST REQUIREMENTS
To be eligible for this boosting service, you must own an Activision Account with CoD Modern Warfare 2 purchased.
ℹ️ ATOMGRAD RAID – CALL OF DUTY: MW2
Atomgrad Special Ops is the first raid ever added to the Call of Duty franchise. It is a challenging activity that grants an intense co-op experience for Modern Warfare 2 players. To complete the Atomgrad raid, you must get into a coordinated squad and follow a strategy to clear objectives as fast as possible without getting wiped. Communication is the key to finalizing Atomgrad successfully.
ATOMGRAD RAID ACCESS UNLOCK
There are 3 ways to unlock the Atomgrad assignment:
1. Complete a specific Daily Challenge in MW2 Multiplayer mode or Special Ops.
2. Get in the top 20 players in any Warzone 2.0 Battle Royale playlist.
3. Use the final exfill helicopter with $30,000 Cash or more in DMZ.
ATOMGRAD RAID COMPLETION TIPS & TRICKS
We researched along with our professional CoD players to make a list of tips you can consider when heading up to complete the Atomgrad Special Ops raid:
Focus on headshots, and don't waste ammo.
Choose the right weapons for each phase.
Collaborate with your squad, especially underwater. (swap the air tank in time)
Loot the restock crates to refill your ammo, equipment & plates
ATOMGRAD RAID THREE STARS
To complete the 3-Star achievement in Atomgrad, you must complete the Raid in less than 40 minutes. 3-Star completion is a real challenge for any squad. It would help if you had experience in the raid, a cooperative team, and focus on objectives.
ATOMGRAD PUZZLES
FIRST PUZZLE (SUBMARINE DOORS):
During the raid run, you must complete a number puzzle to open Submarine Doors that block your way underwater. The Atomgrad 1st puzzle completion steps are:
1. press the red button so one team member can access the other room to use the surveillance system & search for the numbers.
2. Look at the Russian Alphabet Machine (the red one) to get the symbols you need to decode.
3. Use the surveillance system to see the alphabet on the walls with numbers.
4. Input the three-digit code into the code machine.
5. There are three codes, so you must rotate the roles with your squad so every player inputs a code.
SECOND PUZZLE (CYPHER PUZZLE):
After the "armory clear" phase, you must complete a second number puzzle to open the door to the final encounter. The Atomgrad 2nd puzzle completion steps are:
1. One squad member must activate the receiver computer, 2nd player must go to the red room, and the 3rd must head to the blue room.
2. Place mines and the centry gun to defend the players from enemy waves and bomb drones.
3. Similar to the 1st puzzle, players must decipher Russian letters. (after 40 seconds, the code sequence resets if not completed)
4. There are three sets of codes that players must input. (the last code has only 25 seconds to complete and more formidable enemies)
5. After completing the third code, wait for the gates to open and get access to the final Atomgrad objective.
ATOMGRAD RAID WALKTHROUGH
You can read GameSpot's article for more information about MW2 Atomgrad Raid.
Frequently Asked Questions
Is it safe to buy Atomgrad Raid boosting?

We provide CoD boosting services since 2013, completed thousands of orders and never encountered any security issue, so we can definetely claim that our MW2 Atomgrad services are 100% safe. For extra security, we can use a VPN of your country and stream the boost.
When do you start working on my Atomgrad service?

Usually we start boosting a couple minutes after the order is placed and the payment is processed. There are couple exceptions though when we might be overloaded, when the request on services is very high, such as new season or game launches. After purchasing an Atomgrad Boost (self-played) you will schedule the service together with the manager in advance, so the squad is ready for you whenever it suits you better. Even if we can't start working on your order right away, before purchasing, the manager will let you know when your boost can be provided.
Do you have the best prices?

When it comes to prices, at KBoosting we have fair prices, which reflect the skill and time needed to invest in order to obtain the goal the client goes for. We try to keep our prices as low as possible, and please keep in mind that every MW2 boosting service provided by KBoosting is handmade, without the usage of any illegal 3rd party software, mod, unlock tool, etc.
Will I receive updates regarding my order?

Yes. We will constantly keep you updated with the progress of your order as we work on it through Discord app and via E-mail and/or notifications. Once the order is placed and a booster gets assigned, you will get in touch with our managers for any updates or questions regarding your order.
Can I still use my account?

Absolutely. We are always more than happy to schedule your boost around the times that you prefer, whether it is a self played boost or a service that requires account sharing.