Battle Pass Boosting Service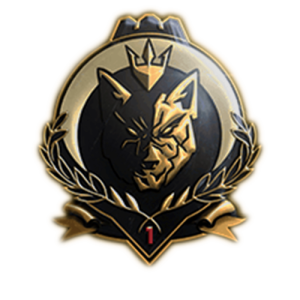 ✕
Self Play
This service can only be delivered in piloted mode because it requires a considerable time investment or a skill set unavailable for most customers.
Piloted
We have completed thousands of orders using the piloted mode and never faced any bans or suspensions, so we can confidently say that is very safe to use even though giving us your login information may seem a bit scary.
Keep in mind that Battle Pass level boost is available only if you bought your battle pass.
📝 MW 2 BATTLE PASS BOOSTING SERVICE
Here you can buy CoD Modern Warfare 2 battle pass leveling boost, a service which guarantees the unlocking of your battle pass rewards.
Each season has it's own battle pass with an expiration date, meaning you will not be able to get the rewards from previous BP seasons. Power leveling your MW2 battle pass rewards you with operators, weapon unlocks or even blueprints for your weapons.
DELIVERY METHOD
This Call of Duty Modern Warfare 2 service is available for piloted mode only (account sharing) – one booster will have to log into your account and once we get the battle pass level you desire, you can log back in. For extra security, if needed, we can also use VPN of your country.
⏳ ETA - BATTLE PASS LEVELING
ETA for MW2 battle pass boost is up to 1 hour / level.
✔️ MODERN WARFARE 2 BP LEVELING REWARDS
⚙ SERVICE OPTIONS
Platform: - from the dropdown you can select the platform (PC, Xbox or Play Station) where you want the booster to complete your MW2 battle pass service.
Battle pass Tokens: select your current progress & desired number of tokens.
Delivery Speed - Normal - we will place your order in the queue, and when it's your turn, we will complete it. Express - your order will be a high priority, so the first booster to become available will start your order.
⚠️ BATTLE PASS BOOST REQUIREMENTS
You must own a Modern Warfare 2 account to be suitable for this service.
Battle Pass purchased on your CoD account.
ℹ️ COD MODERN WARFARE 2 - BATTLE PASS
At KBoosting, we have a great experience with competitive gaming, so we know all the tricks to unlock all your battle pass tiers lightning-fast.
ALL BATTLE PASS REWARDS IN MW2
We designed a list of battle pass rewards you can get by unlocking tiers:
Sector
Rewards
A0
Zeus
10 % Battle Pass Boost
Myth Maker SMG
Articulate Response Blueprint
Chronophobia Gun Screen

A1
The Orbiter
Aerial Entrance
1 Hour Double XP
Hired Sniper Emblem
Paying Rent Charm
A2
Dark Chariot
Letter Opener knife
Scaling Assassin
Gathering Gents
War Tracks: Let's Ride
A3
Barrage
1 Hour Double XP
Bellicose
Tactical AF Decal
100 COD Points
A4
Deluge
100 COD Points
30 Minutes Double XP
Damysus
Wavemaker
A5
Hostile Takeover
Back to Back
Hired Sniper
Ignition
Endless Black
A6
BAS-P
Scorpion
30 Minutes Double XP
World's Best Merc
King's Skull
A7
Victus XMR
Gunfighter Coffee Company
30 Minutes Double XP
Shooting Target
Xten
A8
Espionage
Time to Strike
Scaling Assassin
Jack of All
Down the Barrel
A9
The Unseen
15 Minutes Double XP
15 Minutes Double XP
Send It
Obsidian Rider
A10
Low Drag
100 COD Points
30 Minutes Double XP
Hacksaw
Offsite
Sector
Rewards
A11
Zero
100 COD Points
45 Minutes Double XP
Vigilant
Company Lease
A12
100 CP
100 CP
30 Minutes Double XP
Terminal Velocity
Hostile Takeover
A13
Body Count
Nice Nods
.50 Cal
45 Minutes Double XP
Warfighters
A14
Executive Whip
Plane Sight
Sole Surivior
100 CP
War Tracks: Homefronts
A15
Basileus
Leg Day
Corinthian Helmet
Sold!
River Shadow
A16
War Bull
Fractured
1 Hour Double XP
Chiron
War Haul
A17
Payload
45 Minutes Double XP
Corner Cover
100 COD Points
100 COD Points
A18
Blackout
Sole Survivor
Gathered Gents
Closer
Sweet Dreams
A19
100 CP
Weapons Up
Tactique Verte
1 Hour Double XP
100 COD Points
A20
Tokoloshe
Catching Air
Best Merc Ever
ETO
Dark Horse
VICTORY SECTOR
Olympus King (Zeus Skin)

Mortal's Bane

300 COD Points

MW2 BATTLE PASS WALKTHROUGH
You can read this Article for more information about Modern Warfare 2 Battle Pass.
Frequently Asked Questions
When do you start working on my boost?

Usually we start boosting a couple minutes after the order is placed and the payment is processed. There are couple exceptions though when we might be overloaded, when the request on services is very high, such as new expansion launches. After purchasing a MW2 Boost, you will schedule the service together with the manager in advance, so the team is ready for you whenever it suits you better. Even if we can't start working on your order right away, before purchasing, the manager will let you know when your boost can be provided.
Is it safe to buy MW2 boosting services?

We provide Call of Duty boosting services since 2013, completed thousands of orders as self played and piloted mode and we NEVER encountered any issue, so we can definetely claim that our Modern Warfare 2 boost is 100% safe. Our reputation speaks for ourselves. For extra security, in case you buy a MW2 boosting service that requires account sharing, we can use a VPN of your country and stream the boost aswell.
Do you have the best prices?

When it comes to prices, at KBoosting we have fair prices, which reflect the skill and time needed to invest in order to obtain the goal the client goes for. We try to keep our prices as low as possible, and please keep in mind that every Modern Warfare 2 boosting service provided by KBoosting is handmade, without the usage of any illegal 3rd party software, cheats, hacks, mod, lobby, unlock all tool etc.
Will I receive updates regarding my order?

Yes. We will constantly keep you updated with the progress of your order as we work on it through Discord app and via E-mail and/or notifications. Once the order is placed and a booster gets assigned, you will get in touch with our managers for any updates or questions regarding your order.
Can I still use my account?

Absolutely. We are always more than happy to schedule your boost around the times that you prefer, whether it is a self played boost (carry) or a service that requires account sharing (piloted).