Global Event Credits Farming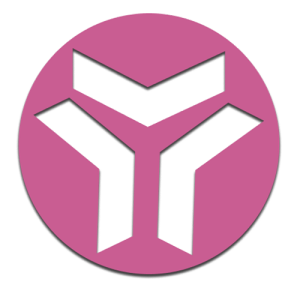 ✕
Self Play
This service can only be delivered in piloted mode because it requires a considerable time investment or a skill set unavailable for most customers.
Piloted
We have completed thousands of orders using the piloted mode and never faced any bans or suspensions, so we can confidently say that is very safe to use even though giving us your login information may seem a bit scary.
This service is available only when an ongoing Global Event is active in the game! Below we present the corresponding dates for each Global Event in 2023.
We provide Division 1 services only on PC.
📝 GLOBAL EVENT CREDITS SERVICE
Here you can buy Global Event Credits, a farming service that provides unlimited amounts of Global Event currency that you can use to purchase Classified Caches and complete your Classified Sets lightning-fast.
Our Professional boosters are eager to help you skip the grind and acquire the desired amount of Global Event Credits in the quickest & most efficient way.
We provide the GE Credits farming service by efficiently completing activities during Global Events until we obtain the desired amount of currency for your agent.
DELIVERY METHOD
As for delivery, this service is available with Piloted mode (account sharing) ONLY, so our Pro Booster logs into your account to farm the desired amount of GE credits. You get an e-mail and notification to log back in when it's done.
⏳ ETA FOR GLOBAL EVENT CREDITS FARMING
ETA for Global Event Credits boost varies depending on the desired amount. The farming rate is approximately 5000 GE Credits/hour.
✔️ GE CREDITS FARMING REWARDS
Any amount of Global Event Credits – 100% Guaranteed. You can use them to buy Classified Set Caches from the Global Event Vendor located in the Terminal.
We save all the loot that drops for your agent for the whole boost duration.
⚙ SERVICE OPTIONS
Amount - Select how many Global Event Credits you need. 3000 credits = 1x Classified Set Cache
⚠️ REQUIREMENTS
ℹ️ GLOBAL EVENT CREDITS - DIVISION 1
What are Global Event Credits?
GE Credits are points you can earn after completing missions & killing mobs during the Global Events.
What are the GE Credits used for?
After acquiring a good amount of Global Event Credits, you can use them to buy Classified Set Caches and complete your loadout.
What are Global Events in Division 1?
Global Events are time-gated activities that grant unique rewards, available only for 1 week every month. The upcoming GEs in 2023 are:
Onslaught: December 26th - January 2nd
Outbreak: January 23rd - 30th
Ambush: February 20th - 27th
Assault: March 20th - 27th
Strike: April 17th - 24th
Blackout: May 15th - 22nd
Onslaught: June 12th - 19th
Outbreak: July 10th - 17th
Ambush: August 7th - 14th
Assault: September 4th - 11th
Strike: October 2nd - 9th
Blackout: October 30th - November 6th
Onslaught: November 27th - December 4th
Outbreak: December 25th - January 1st
Classified Sets that you can get during each Global Event
Below we present the Classified Sets that can be targeted during each Global Event:
| | |
| --- | --- |
| Global Event | Targeted Classified Sets |
| Onslaught | FireCrest, Lone Star, Predator's Mark, Reclaimer |
| Outbreak | Final Measure, Lone Star, DeadEYE |
| Ambush | AlphaBridge, FireCrest, Hunter's Faith, Tactician's Authority |
| Assault | Reclaimer, Sentry's Call, Striker's Battlegear |
| Strike | Path of the Nomad, D3-FNC, Predator's Mark, Banshee's Shadow |
| Blackout | D3-FNC, DeadEYE, Striker's Battlegear, Tactician's Authority |
Global Event Credits Walkthrough
You can check this article if you want more information about Global Event Credits.
Frequently Asked Questions
Is it safe to buy Division 1 boosting services?

We provide boosting services since 2016, completed thousands of Division 1 orders and never encountered any security issue, so we can definetely claim that our TD1 services are 100% safe. For extra security, we can use a VPN of your country and stream the boost.
When do you start working on my TD1 order?

Usually we start boosting a couple minutes after the order is placed and the payment is processed. There are couple exceptions though when we might be overloaded, when the request on services is very high, such as new season or game launches. After purchasing a Division 1 Boost, you will schedule the service together with the manager in advance, so our work won't interfere with your playtime.
Do you have the best prices?

When it comes to prices, at KBoosting we have fair prices, which reflect the skill and time needed to invest in order to obtain the goal the client goes for. We try to keep our prices as low as possible, and please keep in mind that every Division 1 boosting service provided by KBoosting is handmade, without the usage of any illegal 3rd party software.
Will I receive updates regarding my order?

Yes. We will constantly keep you updated with the progress of your order as we work on it through Discord app and via E-mail and/or notifications. Once the order is placed and a booster gets assigned, you will get in touch with our managers for any updates or questions regarding your order.