1-70 Power Leveling Boost Service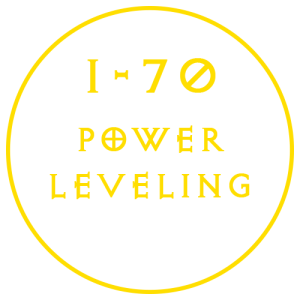 ✕
Self Play
The self play delivery mode requires your to play with the boosting team. It's very safe, fast, and fun.
Piloted
We have completed thousands of orders using the piloted mode and never faced any bans or suspensions, so we can confidently say that is very safe to use even though giving us your login information may seem a bit scary.
SERVICE DESCRIPTION
Here you can buy 1-70 power leveling, all classes supported.
The target of this service is to get your desired character to the maximum level in the game, which right now is level 70. This service comes with a very fast delivery, as it takes us only around 10-15 minutes to boost your character to level 70.
Getting this fast 1-70 boost is the perfect service whenever you want to start a fresh new character on your account.
It's a carry service, meaning the booster will carry you through Torment VI rifts untill your character reaches level 70.
Torment VI is the highest difficulty a non level 70 character can join, so that's the difficulty where the 1-70 power leveling service will be handled on. One of the most important factors that makes this boost so fast to complete is the fact that the booster will also have the Gem of Ease equipped, which will speed up the leveling process by a lot.
When you buy 1-70 boosting service from us, any items that drop while getting boosted will be yours!
This carry service is available for both self play and account sharing modes.
IMPORTANT INFORMATION
The 1-70 power leveling service gets your desired character to maximum level in no time. As a solo player it can take you couple hours to get to level 70 on your own.
By purchasing our fast 1-70 boosting service, we will get your desired character to level 70 in no time, by completing couple Torment VI rifts; It usually takes about 2x Torment VI Nephalem rifts to get the job done.
KBoosting provides the 1-70 power leveling service for any of the 7 classes in the game.
Things become a lot easier when you buy our fast 1-70 boost for your character as you skip the whole grinding for all those 70 levels, but that's just the beginning. On a fresh level 70 boosted character you will still need to climb all those torment difficulties untill you reach T16 end-game activities.
After the 1-70 boost is complete you will still lack gear and crafting materials on your account to start with.
We provide additional services specially designed for fresh new characters:
REQUIREMENTS
There are no gear requirements for our 1-70 boosting service.
If you opt for the self played mode, you will be invited to the booster's Torment VI session and will be carried through the Nephalem rifts untill you reach maximum level.
If you go for a piloted Diablo 3 1-70 power leveling, with account sharing, you will first have to create the character on your account, name it, choose the genre, class and only then the booster will take over, will log into your account and pass it back once your 1-70 boost is complete.
Please don't log the account untill the 1-70 power leveling service is ready, in order to avoid kicking out the booster while preparing your character, any IP conflicts etc.
If by any chance you want to log into the account while getting boosted, please contact the manager in advance.
Frequently Asked Questions
What do you get if you buy 1-70 power leveling service?

If you order 1-70 Power leveling service, you are getting your fresh character to maximum level in no time. You skip the whole boring process of leveling solo, which can take up to couple hours of grinding.
How is this 1-70 boosting service performed?

The 1-70 boosting service can be provided both as a self played and piloted type of service. If you choose the self played option, you will control your own account and follow the booster. If you opt for the account sharing method, please prepare the character in advance: create it, name it etc. Once the character is prepared, the booster is gonna take over and provide the powerleveling service on your account.
How long does a 1-70 boost take?

Diablo 3 1-70 power leveling is one of the fastest services provided by KBoosting. Delivery takes about 10-15 minutes once your 1-70 boost starts.
Is this 1-70 power leveling service safe?

Absolutely. The 1-70 power leveling process is handmade, without the usage of any illegal 3rd party software, cheats, hacks, bots. One booster is gonna carry your character through couple Torment VI Nephalem rifts, untill it reaches level 70.