Seasonal Starter Pack
4.9
11 Ratings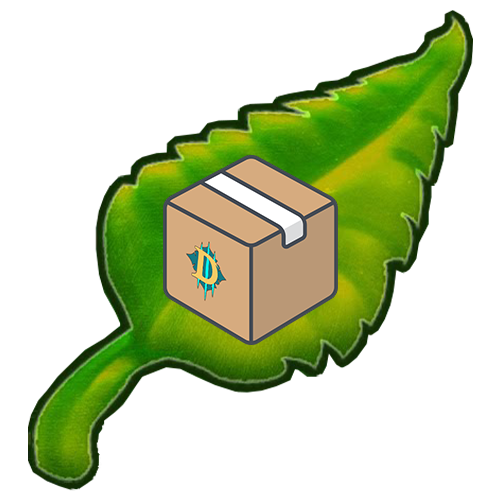 ✕
Self Play
The self play delivery mode requires your to play with the boosting team. It's very safe, fast, and fun.
Piloted
We have completed thousands of orders using the piloted mode and never faced any bans or suspensions, so we can confidently say that is very safe to use even though giving us your login information may seem a bit scary.
SERVICE DESCRIPTION
The Starter pack is one of our best Diablo 3 seasonal boosts which provides an all-in-one pack that allows you to gear up fast so you will be able to farm on your own and get a head start for your fresh new character.
This Diabo 3 season leveling service fits perfectly when a new season launches or you just want to try out a new class in the ongoing season.
The service consists of:
1x character boost to level 70
200 Legendary & Set items specific for your class
The service is delivered in a full 4 man party, with loot sharing.
This D3 seasonal boost is available for both self played and piloted modes, all 7 classes supported.
It's a fast seasonal leveling service, as delivery takes between 1-1,5 hours.
The Starter pack is a carry type of service as multiple characters of the same class as yours will join your party and carry you through Torment 16 / GR75+ difficulties.
All the items that drop while getting boosted will be passed to you as unidentified gear.
Our booster's accounts have primal ancients unlocked so you have triple chance of getting primal ancient items for your character.
If you opt for the account sharing option for this Diablo 3 seasonal boost, we will have to log into your account. Once the Starter pack is complete, you can log back in. For extra security, if needed, we can also use VPN of your country.
IMPORTANT INFORMATION
By purchasing the Starter pack product, we will take care of your Diablo 3 season leveling to 70 and carry your character through rifts and greater rifts in order to get some starting gear for it.
If you buy this seasonal boost, you will directly end up with about 100-150 items and a decent paragon level to start with.
If you want to improve your character further more, you can:
REQUIREMENTS
There are no gear requirements for this type of D3 seasonal boost.
In case you opt for piloted Starter pack, the first step for you is to create the desired character on your account. Then you will need to pass the battlenet account's credentials, remove the authenticator (if active) and don't log the account untill your boost is complete.
We take all these measures in order to provide a safe boost, avoid kicking out the booster while preparing your Starter pack, any IP conflicts etc.
If by any chance you want to log into the account while getting boosted, please contact the manager in advance.
Frequently Asked Questions
How can the Diablo 3 seasonal boost service be performed?

The Diablo 3 seasonal boost service can be delivered as both self played and piloted modes. If you go for the self played mode, you will control your own account for the whole duration of the boost. If you opt for the piloted mode, with account sharing, a booster will log into your account and save all the items that drop while completing the Starter pack on your account, as unidentified items.
How long does this Diablo 3 seasonal boosting service take?

The Starter pack is one of the fastest Diablo 3 seasonal boosts that KBoosting provides, as it usually takes us between 1-1,5 hours for completion.
What are the benefits of purchasing this Diablo 3 seasonal boost?

If you buy this Diablo 3 seasonal boost, the most important aspect is that you skip the boring 1-70 leveling part and end up with enough gear to start working on your desired build or seasonal journey.
When does this Diablo 3 seasonal boosting service start?

The Starter pack, our special Diablo 3 seasonal boosting service, starts couple minutes after the order is placed and the payment is processed. The only exceptions are when we are overloaded, when the request on services is very high, such as season launches. But even then, if we can't start working on your order right away, the manager will let you know when your Starter pack can be taken care of.