Torment 16 Carry Runs
5
1 Rating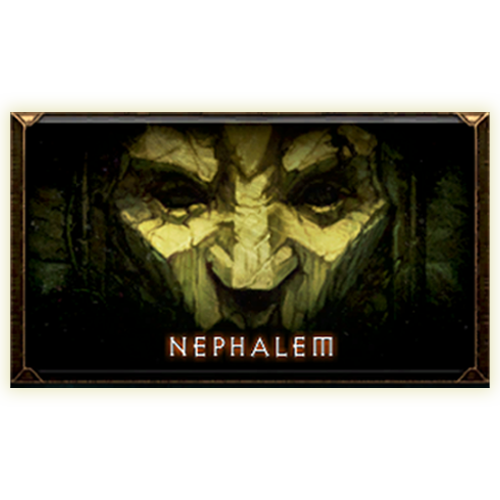 ✕
Self Play
The self play delivery mode requires your to play with the boosting team. It's very safe, fast, and fun.
Piloted
We have completed thousands of orders using the piloted mode and never faced any bans or suspensions, so we can confidently say that is very safe to use even though giving us your login information may seem a bit scary.
SERVICE DESCRIPTION
Here you can buy Diablo 3 greater rift keystones, a carry service provided by KBoosting, designed specially for clearing fast Torment 16 nephalem rifts.
You can expect about 3-4 greater rift keystones for every completed Torment 16 nephalem rift.
If you buy Torment 16 carries for keystone farming service, KBoosting guarantees an average of 40x greater rift keystones per hour.
The T16 carries can be performed both as self played mode or with account sharing.
If you opt for the self played mode, you will control your own account and just follow the booster while clearing those Torment 16 runs untill the requested amount of greater rift keystones is obtained.
If you buy piloted Diablo 3 keystone farming, a booster is going to log into your account and obtain that requested amount of greater rift keys that was purchased.
You receive all the items that drop during the boost, as unidentified gear.
IMPORTANT INFORMATION
In order to be able to open the Greater rift type of dungeons, you need to get Diablo 3 rift keystones by farming Nephalem rifts. You get the key stones as a reward whenever you complete a nephalem rift and take down its rift guardian.
The amount of greater rift keystones dropped by these rift guardians depend on the difficulty the nephalem rift was completed on. Torment 16 runs are the best and maximum difficulty these rift keystones can be farmed on.
If you don't have the time or gear needed for efficient rift keystone farming, KBoosting provides these Torment 16 carries so you can jump directly into the end-game, greater rift dungeons, and start pushing the leaderboards either with your friends or as a solo player.
You can buy Greater rift carries aswell for fast gearing, that's the perfect service whenever you are looking for upgrades for your build.
REQUIREMENTS
When you buy Torment 16 runs, there are no gear requirements for this type of service. However, your character must be level 70 in order to be able to join this game difficulty. If it's not, you must purchase 1-70 Power leveling service prior to this.
If you choose the self played option, you can simply just follow the booster or wait in town or at rifts entrances and teleport to the booster when the rift guardian is down, to collect your greater rift keys.
In case you opt for piloted Torment 16 runs, you will need to pass the battlenet account's credentials, remove the authenticator (if active) and don't log the account untill your boost is complete.
We take all these measures in order to provide a safe boost, avoid kicking out the booster while getting boosted, any IP conflicts etc.
If by any chance you want to log in the account while getting boosted, please contact the manager in advance.
Frequently Asked Questions
What do you get if you buy Torment 16 carries?

If you buy Diablo 3 T16 carries, you obtain fast greater rift keys which are needed in order to open Greater rift portals. Beside the amount of greater rift keys that are requested, you will receive all the items that drop for the whole duration of those T16 runs. On top of that, if you opt for the self played mode, you will just follow the booster and collect lots of gems, crafting materials, Death Breaths that drop while clearing those Torment 16 rifts.
How long does this Diablo 3 keystone farming service take?

Delivery depends on the requested amount of greater rift keystones. We can deliver about 40x rift keys per one hour of Torment 16 carry runs.
When does the Torment 16 carry service start?

The T16 carry service starts couple minutes after the order is placed and the payment is processed. The only exceptions are when we are overloaded, when the request on services is very high, such as season launches. But even then, if we can't start working on your order right away, the manager will let you know when your Torment 16 carry boost can be taken care of.
Is this Diablo 3 keystone farming service safe?

The answer is absolutely YES. This greater rift keystone farming service provided by KBoosting is handmade, without the usage of any illegal 3rd party software, cheats, hacks, bots. All the Torment 16 runs are being cleared manually by the booster so everything is safe 100%.