Path of Exile Atlas Boost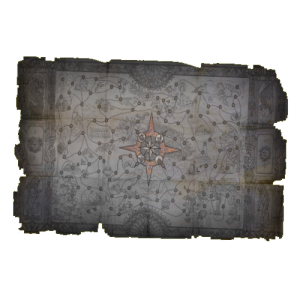 ✕
Self Play
This service can only be delivered in piloted mode because it requires a considerable time investment or a skill set unavailable for most customers.
Piloted
We have completed thousands of orders using the piloted mode and never faced any bans or suspensions, so we can confidently say that is very safe to use even though giving us your login information may seem a bit scary.
📝 POE ATLAS BOOSTING SERVICE
Here you can buy Path of Exile Atlas Boosting Services for your character without going through the time-consuming process. PoE Atlas Completion is a grindy journey that takes a lot of time. Our professional booster are eager to help you unlock the desired number of maps in the quickest and most efficient way.
Our PoE Atlas boosting service is handmade, without using any 3rd party programs, bots or anything that could harm the client's account. We will exclusively use your account to fulfill the Atlas Service. Save your time and let our professional boosters complete the desired number of maps fast and efficiently!
DELIVERY METHOD
This service is available with Piloted mode only (account sharing) – a professional booster logs into your account and completes the Path of Exile Atlas service for you. When the order is done, you will receive an e-mail and notification to log back in.

⏳ ETA FOR POE ATLAS (MAPS) BOOSTING
The ETA for Atlas boosting in Path of Exile is 1 - 3 days, depending on your current progress, previous orders already in the queue and boosters availability.
✔️ POE ATLAS BOOST REWARDS
⚙ SERVICE OPTIONS
League - You can select the current League or Standard Mode.
Atlas Points - Use the slider to choose your current & desired atlas points you want to achieve.
Extra Options - Select the extra options you want to add to your order.
Delivery Speed - Normal - we will place your order in the queue, and when it's your turn, we will complete it. Express - your order will be a high priority, so the first booster to become available will start your order.
⚠️ SERVICE REQUIREMENTS
To be suitable for this service, you must have an active PoE account.
You must have a character with at least level 70+. If you don't meet the requirements, please check out our Leveling service.
ℹ️ ATLAS UNLOCK AND PROGRESSION - PATH OF EXILE
Our Path of Exile Atlas boosting service is the fastest way to complete any number of Maps. Our professional boosters are eager to help you unlock the desired number of Atlas Points(Maps) in the quickest & most efficient way.
PATH OF EXILE MAP TIERS
There are a total of 16 tiers of maps, each tier corresponding to a designated area level. The lowest tier drops during the campaign and progression through the game, and once you are inside of the map, higher tier maps start dropping. Mid Tier and Top Tier maps introduce higher values for the mods they can roll; challenging mods, and combination of mods that aren't allowed to cohabit on low-tier maps.
PATH OF EXILE MAP RARITIES
There are three major tiers of maps; moving from one group to a higher one imposes a higher challenge and they are harder to sustain:
White Tier Maps – Tier 1 to 5 (Map Level Ranges from 68 to 72)
Yellow Tier Maps – Tier 6 to 10 (Map Level Ranges from 73 to 77)
Red Tier Maps – Tier 11 to 16 (Map Level Ranges from 78 to 84)
Also, when it comes to maps they have multiple rarities with a higher variety of mods:
Unidentified Maps – Gives a 30% Quantity Bonus when running an Unidentified Map, but the downside is that the modifiers are not revealed even if you enter the map.
Corrupted Maps – Bosses are corrupted and harder to kill & the map cannot be altered after corruption.
Unique Maps – Special maps with unique rewards and objectives.
Other Maps – Shaper or Elder Influenced maps, Blighted Maps, and Map Fragments.
HOW TO UNLOCK POE ATLAS?
After completing the Path of Exile storyline, you will receive your first end-game mission to run a particular map. Now you can progress through the Atlas by doing Tier 1 Maps. The only maps you can get are the ones that you have already unlocked or maps directly connected (through the lines between the maps on your Atlas).
HOW TO PROGRESS THE ATLAS (MAPS)?
While completing bonus map objectives, you gain Atlas Passive Points and increase the chances of your drops to be higher tier depending on the type of monsters you are killing:
White (Normal Rarity) mobs may drop maps up to the same tier of the map you are currently in.
Blue (Magic Rarity) and Yellow (Rare Rarity) mobs may drop maps up to one tier higher than the tier you are in.
Orange (Unique Rarity) Mobs may drop maps up to two tiers higher than your current tier.
POE ATLAS BOOST WALKTHROUGH
To find more information about Path of Exile Atlas and Progression, we recommend this article.
Please feel free to contact us on live chat or the discord server for more information on our Path of Exile Atlas (Mapping) boosting service. We are here for you 24/7!
Frequently Asked Questions
Can I choose the boosting time?

Absolutely. We are always more than happy to schedule your boost around the times that you prefer, whether it is a self played boost or a service that requires account sharing.
Will I receive updates regarding my order?

Yes. We will constantly keep you updated with the progress of your order as we work on it through Discord app and via E-mail and/or notifications. Once the order is placed and a booster gets assigned, you will get in touch with him directly for any updates or questions regarding your order.
Will I be notified when the service starts/is complete?

Yes. As soon as you purchase your desired boost, our professional staff of managers will take over and contact all of our available boosters suited for the job. Once a booster is assigned for the task or the service is complete, you will be automatically notified via E-mail and/or notifications.
Is it safe to buy Path of Exile boosting services?

We provide boosting services since 2013, completed thousands of orders as self played and piloted mode and we never encountered any issue, so we can definetely claim that our Path of Exile services are 100% safe. For extra security, in case you buy a piloted service, that requires account sharing, we can use a VPN of your country and stream the boost aswell.