Path of Exile Leveling (1-100)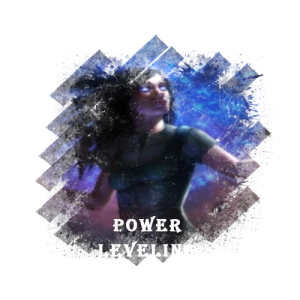 ✕
Self Play
This service can only be delivered in piloted mode because it requires a considerable time investment or a skill set unavailable for most customers.
Piloted
We have completed thousands of orders using the piloted mode and never faced any bans or suspensions, so we can confidently say that is very safe to use even though giving us your login information may seem a bit scary.
📝 POE CHARACTER LEVELING
Here you can buy Path of Exile Power-Leveling service for your desired character and skip the boring grind and story acts!
Our PoE Leveling Services help you skip the grind and reach max level lightning-fast on your desired character. We are ready to prepare your champion for end-game content such as mapping, uber bosses, delving, heists, and more!
We work with professional Path of Exile players who created the most efficient leveling routes, brought level 100 on hundreds of characters, and know the best tactics to gain XP and level up as quickly as possible.
DELIVERY METHOD
This service is available with Piloted mode only (account sharing) – a professional booster logs into your account and completes the Path of Exile Powerleveling service for you. When the order is done, you will receive an e-mail and notification to log back in.

⏳ ETA FOR POE LEVEL BOOSTING
The ETA for PoE leveling boost from 1 to 70 is 16 - 24 hours, while 70 to 100 takes 5 – 7 days.
✔️ POE POWERLEVELING BOOST REWARDS
Reaching any desired level (1-100) on your character is 100% guaranteed.
Labyrinths: Normal, Cruel, Merciless completed.
4th Labyrinth (Eternal) completed if you select the extra option.
All 10 Acts Completed.
You keep all the loot dropped during the service.
⚙ POE POWER LEVELING SERVICE OPTIONS
League - You can select the current League or Standard Mode.
Level - Use the slider to choose your current level and the level you want to achieve.
Delivery Speed - Normal - we will place your order in the queue, and when it's your turn, we will complete it. Express - your order will be a high priority, so the first booster to become available will start your order.
⚠️ PATH OF EXILE LEVEL BOOST REQUIREMENTS
To be suitable for this service, you must have an active PoE account.
ℹ️ PATH OF EXILE LEVELING
PATH OF EXILE MAX LEVEL
In Path of Exile, a character's maximum level is level 100. You can't reach this level by simply doing the campaign (usually around level 70 when finishing the storyline); the progression is by mapping and completing high-end content for better XP values.
CAN YOU POWERLEVEL YOUR CHARACTER IN PATH OF EXILE
The experience system in Path of Exile shares the XP differently than in other MMORPGs. If your character has a lower level than your party, the XP shared will not be equal. Also, if the party moves too far from you, you won't gain any XP for the monsters killed, so you have to keep up. Consider buying our Path of Exile Leveling Services and skip the XP grind for your character.
POE LABYRINTHS & ASCENDANCY TRIALS
The Trials of Ascendancy (Labyrinth Trials) were introduced in the game in the Ascendancy League. They test the player's abilities to control the character's movements, avoid the traps, and complete the static puzzles distributed throughout the game's acts and maps. There are four Labs that you must complete the unlock all your ascendancy points for your character:
The Normal Labyrinth – Six trials found in:
The Lower Prison (Act 1)
The Crypt Level 1 (Act 2)
The Chamber of Sins Level 2 (Act 2)
The Crematorium (Act 3)
The Catacombs (Act 3)
The Imperial Gardens (Act 3)
The Cruel Labyrinth – Three trials found in:
The Prison (Act 6)
The Crypt(Act 7)
The Chamber of Sins Level 2 (Act 7)
The Merciless Labyrinth – Three trials found in:
The Bath House (Act 8)
The Tunnel (Act 9)
The Ossuary (Act 10)
The Eternal Labyrinth (Uber Lab) – Six trials found in maps:
Trial of Piercing Truth
Trial of Swirling Fear
Trial of Crippling Grief
Trial of Burning Rage
Trial of Lingering Pain
Trial of Stinging Doubt
By consuming an Offering to the Goddess in the Map Device, you can open a portal to a Random Trial of Ascendancy for the Eternal Labyrinth.
PATH OF EXILE EXPERIENCE PENALTY
To level up a character is necessary to gain experience and fulfill the next level's prerequisites. The only source of experience in the game is killing monsters. The loss of experience is incurred upon death, and the penalty percentage is dictated as follows:
0% Loss – Act 1 to Act 5 and Normal Labyrinth.
5% Loss – Act 6 to Act 10 and Cruel/Merciless Labyrinth.
10% Loss – Any areas accessed from the Map Device and the Eternal Labyrinth.
WHAT TO DO AFTER ACT 10 IN POE
After the story mode ends, the main activities are Maps, Delve, Heists, etc. These are the "start" of the end game.
You will start finding tier 1 maps while still in the campaign. When you activate them in your personal map device in Hideout and complete them, you can get a higher-tier map, which will be slightly more challenging. The maps go up to tier 16.
PATH OF EXILE 1-100 LEVELING GUIDE
We recommend this article to find more information about Path of Exile leveling.
Frequently Asked Questions
Can I choose the boosting time?

Absolutely. We are always more than happy to schedule your boost around the times that you prefer, whether it is a self played boost or a service that requires account sharing.
Will I receive updates regarding my order?

Yes. We will constantly keep you updated with the progress of your order as we work on it through Discord app and via E-mail and/or notifications. Once the order is placed and a booster gets assigned, you will get in touch with him directly for any updates or questions regarding your order.
Will I be notified when the service starts/is complete?

Yes. As soon as you purchase your desired boost, our professional staff of managers will take over and contact all of our available boosters suited for the job. Once a booster is assigned for the task or the service is complete, you will be automatically notified via E-mail and/or notifications.
Can I buy character leveling in Path of Exile?

Sure, you can do that on KBoosting.com. We provide 1-100 character leveling by using the best methods so you can enjoy the end-game in no time!
Is it safe to buy Path of Exile boosting services?

We provide boosting services since 2013, completed thousands of orders as self played and piloted mode and we never encountered any issue, so we can definetely claim that our Path of Exile services are 100% safe. For extra security, in case you buy a piloted service, that requires account sharing, we can use a VPN of your country and stream the boost aswell.