Classified Sets Farm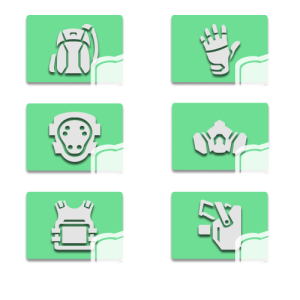 ✕
Self Play
This service can only be delivered in piloted mode because it requires a considerable time investment or a skill set unavailable for most customers.
Piloted
We have completed thousands of orders using the piloted mode and never faced any bans or suspensions, so we can confidently say that is very safe to use even though giving us your login information may seem a bit scary.
We provide Division 1 services only on PC.
📝 CLASSIFIED SETS BOOSTING SERVICE
Classified Sets farming is a boosting service that gets you a professional Division 1 player to obtain the desired amount and type of classified set items for your character.
Our Professional Division 1 boosters are ready to help you skip the grind and get your Classified Sets fast and effortlessly.
We provide the Division 1 Classified Sets boosting services by efficiently farming Resistance Mode and Global Events until we obtain the desired classified items for your agent.
DELIVERY METHOD
As for delivery, this service is available with Piloted mode (account sharing) ONLY, so our Pro Booster logs into your account to farm Classified Set items. You get an e-mail and notification to log back in when it's done.
⏳ ETA FOR CLASSIFIED SETS FARMING SERVICE
ETA for Classified Set boost varies between 1-10 days, depending on the desired amount of items and RNG.
✔️ CLASSIFIED SETS BOOSTING REWARDS
Your desired Full Classified Set 100% Guaranteed - if you select the full set option.
The chosen number of random Classified set pieces of desired set - if you select the random pieces option.
Important Note: While farming for the desired Classified Items, we will obtain additional Classified Sets and Exotics that will also be stored on your account!
⚙ CLASSIFIED SETS SERVICE OPTIONS
Classified Set - Select the Classified Set you want us to farm for you.
Service Type - You can choose the full set option or up to 10 random items of your selected set.
Random Classified Pieces - Use the slider to select up to 10 random pieces if you don't want the guaranteed complete set.
⚠️ CLASSIFIED SETS FARMING REQUIREMENTS
ℹ️ CLASSIFIED SETS FARMING - DIVISION 1 SERVICE
What are Classified Sets in The Division game?
Classified Sets are the rarest and most valuable set items used in Division 1 meta builds.
How many Classified Sets are in Division 1?
There is a total of 14 Classified Sets you can get in TD1:
AlphaBridge
Banshee's Shadow
D3-FNC
DeadEYE
Final Measure
FireCrest
Hunter's Faith
Path of the Nomad
Lone Star
Predator's Mark
Sentry's Call
Reclaimer
Striker's Battlegear
Tactician's Authority
Best way to farm Classified Sets in Division 1
The most efficient way to get Classified Sets in Division 1 in 2023 is by farming Resistance Caches in Resistance game mode and Global Event Credits during specific Global Events to open Classified Caches of the desired set.
Classified Sets that you can get during each Global Event
Below we present the Classified Sets that can be targeted during each Global Event:
| | |
| --- | --- |
| Global Event | Targeted Classified Sets |
| Onslaught | FireCrest, Lone Star, Predator's Mark, Reclaimer |
| Outbreak | Final Measure, Lone Star, DeadEYE |
| Ambush | AlphaBridge, FireCrest, Hunter's Faith, Tactician's Authority |
| Assault | Reclaimer, Sentry's Call, Striker's Battlegear |
| Strike | Path of the Nomad, D3-FNC, Predator's Mark, Banshee's Shadow |
| Blackout | D3-FNC, DeadEYE, Striker's Battlegear, Tactician's Authority |
Division 1 Classified Set Walkthrough
You can check this article if you want more information about Classified Gear.
Frequently Asked Questions
Is it safe to buy Division 1 boosting services?

We provide boosting services since 2016, completed thousands of Division 1 orders and never encountered any security issue, so we can definetely claim that our TD1 services are 100% safe. For extra security, we can use a VPN of your country and stream the boost.
When do you start working on my TD1 order?

Usually we start boosting a couple minutes after the order is placed and the payment is processed. There are couple exceptions though when we might be overloaded, when the request on services is very high, such as new season or game launches. After purchasing a Division 1 Boost, you will schedule the service together with the manager in advance, so our work won't interfere with your playtime.
Do you have the best prices?

When it comes to prices, at KBoosting we have fair prices, which reflect the skill and time needed to invest in order to obtain the goal the client goes for. We try to keep our prices as low as possible, and please keep in mind that every Division 1 boosting service provided by KBoosting is handmade, without the usage of any illegal 3rd party software.
Will I receive updates regarding my order?

Yes. We will constantly keep you updated with the progress of your order as we work on it through Discord app and via E-mail and/or notifications. Once the order is placed and a booster gets assigned, you will get in touch with our managers for any updates or questions regarding your order.