Legendary Items Farming
5
3 Ratings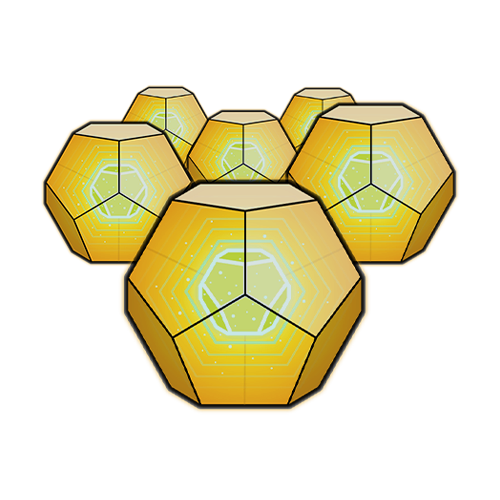 ✕
Self Play
The self play delivery mode requires your to play with the boosting team. It's very safe, fast, and fun.
Piloted
We have completed thousands of orders using the piloted mode and never faced any bans or suspensions, so we can confidently say that is very safe to use even though giving us your login information may seem a bit scary.
SERVICE DESCRIPTION
Here you can buy Outriders Legendary Items farming, all classes and platforms supported.
The target of this service is to deliver the specified amount of class-specific items of legendary quality.
You can buy Outriders items in bulk with attractive discounts on larger orders.
The Legendary Items farming service is available for piloted mode only, with account sharing. So one booster will have to log into your account and play untill he gathers the requested amount of legendary items that you purchase. For extra security, if needed, we can also use VPN of your country.
At KBoosting you can buy Outriders Legendary Items on all platforms: PC, PS, XBOX.
IMPORTANT INFORMATION
ETA⌛ for this service is between 8 hours and 3 days depending on the amount of items you choose to purchase.
We guarantee that the Outriders items boost will be handmade, without the use of any hacks or exploits, 100% safe and risk free.
When you buy Outriders Legendary Items, the booster will save all the weapons and gear on your account and you will decide what to save and what to deconstruct.
As it's too much RNG involved we don't guarantee any specific item or stats for the items that are delivered.
REQUIREMENTS
In order to be eligible for the Legendary Item farming service, you must own Outriders in your Steam Library and your character must be level 30.
If your character doesn't meet the level requirement, you must purchase our POWER LEVELING SERVICE prior to your Legendary Item boost.

If you opt for the account sharing mode, you will need to pass us your account's credentials, DISABLE 2FA Verification and don't log the account untill the boost is complete.

On Play Station and Xbox, disabling the 2-Step-Verification login protection will help ease up the process for both you and our booster (you won't need to give us the login code from phone or e-mail).
Frequently Asked Questions
What are legendary items?

In Outriders universe, all the items that drop for a player are of a certain quality: common, rare, superior etc. Legendary is the highest, hardest to get and best quality that an item can have.
What kind of legendary items can you get?

There are 3 types of legendary items that you can get in Outriders: Legendary Weapons, Legendary Gear (Sets) and Legendary Mods.
Are Legendary Items good?

Yes. In Outriders, legendary weapons are the rarest and most sought-after items in the game. Not only that aesthetically they look unique, they also come with unique legendary perks.
How do you get Legendary Items in Outriders?

You can get legendary weapons and gear by killing bosses and opening chests in expeditions. The higher the difficulty, the higher the chance for these items to drop. Another source for legendary items are ingame vendors who trade them for shards.
What is the fastest way to get legendary gear?

The fastest way to get legendary weapons and gear in Outriders is to efficiently farm repeatable content (such as expeditions) while having a powerful speedfarming build for your character that suits the difficulty you are grinding on. You always aim for GOLD REWARDS at the end of an expedition because of the INCREASED LEGENDARY DROP CHANCE, so always keep an eye on the difficulty, speed and timer while farming for Outriders Legendary Items.
Can you buy Items in Outriders?

Yes, at KBoosting you can buy Legendary Items Farming, a boosting service that provides the client with the requested amount of class-specific legendary items in no time.
Is it safe to buy Legendary Items in Outriders?

Absolutely. Every service provided by KBoosting is handmade, without the usage of any illegal 3rd party software, cheats, hacks, exploits or any glitches. Our Outriders Legendary Farming services are 100% safe.