Complete CT15 Builds
5
4 Ratings
Discount 15%
Ends in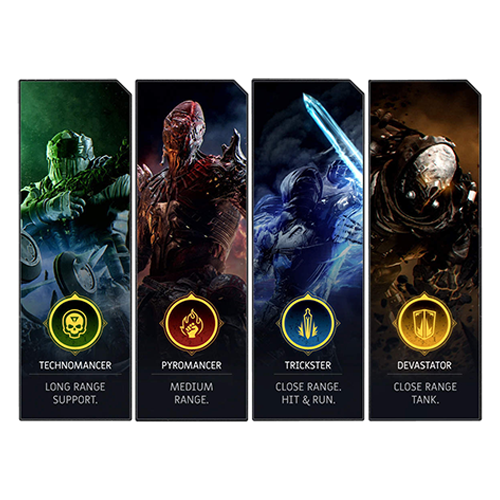 ✕
Self Play
This service can only be delivered in piloted mode because it requires a considerable time investment or a skill set unavailable for most customers.
Piloted
We have completed thousands of orders using the piloted mode and never faced any bans or suspensions, so we can confidently say that is very safe to use even though giving us your login information may seem a bit scary.
SERVICE DESCRIPTION
Here you can buy the Outriders builds in the game for any class and subclass. This is a complete boosting service which 100% guarantees that your Outrider will be able to solo Tier 15 Expeditions.
When you purchase this service you get a complete and functional build for your Outrider. We will recommend some top builds from the top Streamers and Content Creators but we can also create your custom build if you give us a guide to follow.
We prepare the builds as piloted mode only, with account sharing. So one booster will have to log into your account, farm for all the gear you need for your Outrider build and once the job is done we will pass you the account back.
You can now customize this Outriders service by using our Configurator: you can select your favourite class and build
At KBoosting we provide any Top Outider build for all platforms: PC, Play Station and XBOX.
IMPORTANT INFORMATION
ETA⌛ for a complete build is between 2-6 days, depending on how much progress you have on your character, the complexity of the build you buy and, of course, RNG.
Recommended Builds for each class:
Technomancer:
Trickster:
Devastator:
Pyromancer:
We guarantee that the boost will be handmade, without the use of any hacks or exploits, 100% safe and risk free.
The booster will save all the good weapons and gear on your account and you will decide what to save and what to deconstruct.
We do NOT guarantee that you will get the exact same setups that the streamers have in the videos. We will use their guides to create a similar build, that can perform close to what you see in their videos on Tier 15 Difficulty.
REQUIREMENTS
Frequently Asked Questions
How can the Complete builds be delivered?

You can buy Outriders complete builds only as a piloted type of service, with account sharing. One booster is going to log into your account and pass the account back after the job is done.
Is it safe to buy Complete builds?

Absolutely. Every service provided by KBoosting is handmade, without the usage of any illegal 3rd party software, cheats, hacks, aimbots or XP glitches. All the services we provide are 100% safe.
What platforms can this builds be delivered on?

We can provide the Outriders complete builds on all platforms: PC, PS, XBOX.
When can you start working on my Outriders build?

We start working on your build couple minutes after the order is placed and the payment is processed. There are couple exceptions though when we might be overloaded, when the request on services is very high, such as a new expansion. Even if we can't start working on your order right away, before purchasing, the manager will let you know when your build can be taken care of.