Outriders Gear Level Boost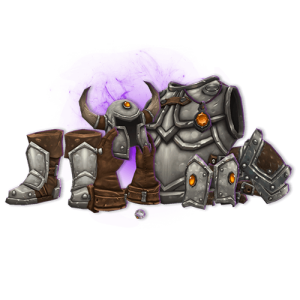 ✕
Self Play
This service can only be delivered in piloted mode because it requires a considerable time investment or a skill set unavailable for most customers.
Piloted
We have completed thousands of orders using the piloted mode and never faced any bans or suspensions, so we can confidently say that is very safe to use even though giving us your login information may seem a bit scary.
📝 GEAR LEVEL BOOSTING SERVICE
The Gear Level is the end-game stats progression system that allows you to increase your character power after reaching level 30.
Our Gear Level boosting service helps you increase your character stats and defeat high level enemies in Apocalypse tiers easily.
To get high level gear, you need to run high tier expeditions. The higher Apocalypse tier you complete, the better gear you get. When you reach higher AT, you will be able to craft high level gear.
DELIVERY METHOD
This service is available with Piloted mode only (account sharing). A pro booster logs into your account and boost your Gear Level. When the order is completed, you receive an e-mail and notification to log back in.
⏳ ETA FOR GEAR LEVEL BOOST
ETA
for
Gear Level boost
is between
8 – 72 hours
, depending on your desired gear level.
✔️ REWARDS
We will reach your desired Gear Level 100% guaranteed.
Apocalypse Legendary Weapons & Armors.
Chances for Epic Apocalyptic Items.
⚙ SERVICE OPTIONS
Platform – we can complete your Gear Level boost on PC, PS or XBOX.
Character – select your class (you can choose more than one).
Gear Level – you can select your current level and desired Gear Level.
Extra Options – you can add campaign completion and level 30 boost to your service.
⚠️ REQUIREMENTS
To be eligible for this service, you must own Outriders in your Steam Library.
Your character must have the campaign completed. If you don't meet this requirement, please check our Worldslayer Campaign boost.
ℹ️ GEAR LEVEL BOOSTING SERVICE – OUTRIDERS
In Worldslayer DLC, the maximum Gear Level you can reach is 75.
To find more information about Gear Level in Worldslayer, we recommend this article written by Pro Game.
Frequently Asked Questions
Is it safe to buy Gear Level Boost in Outriders?

Absolutely. Every service provided by KBoosting is handmade, without the usage of any illegal 3rd party software, cheats, hacks, exploits or any glitches. Our Outriders Gear Level boost service is 100% safe.
Can you buy Gear Level boost in Outriders?

Yes, at KBoosting you can buy Gear Level boost, a boosting service that provides the client with the desired Gear Level in no time.