Fox's Prayer Knee Pads (Guaranteed)
5
1 Rating
Discount 10%
Ends in 1h 1m 35s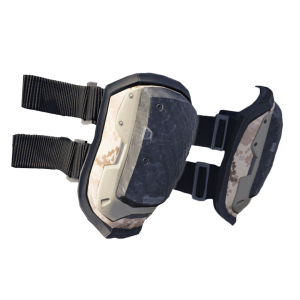 ✕
Self Play
This service can only be delivered in piloted mode because it requires a considerable time investment or a skill set unavailable for most customers.
Piloted
We have completed thousands of orders using the piloted mode and never faced any bans or suspensions, so we can confidently say that is very safe to use even though giving us your login information may seem a bit scary.
SERVICE DESCRIPTION
Here you can buy Fox's Prayer farm boost, a service which guarantees the delivery of the amazing Division 2 Overlord named item on your account.
Used in almost every top DPS build in the game, the Fox Prayer is one of the best named items in the game, due to its unique attribute that it comes with; The Overlord named kneepads (Foxs Prayer) always drops with the unique +8% DAMAGE TO TARGET OUT OF COVER attribute, which is multiplicative and increases your damage output by a lot!
When you buy Fox's Prayer from us, we will efficiently farm Overlord brand set targeted areas in a full 4 man team with loot sharing, to maximize the odds of getting the named knee pads as fast as possible.
This service is available for piloted mode only, with account sharing. So one booster will have to log into your account and once we get the Overlord Named Knee Pads on your account, you can log back in. For extra security, if needed, we can also use VPN of your country.
You can now buy Fox's Prayer farming services on all platforms: PC, PS, XBOX.
IMPORTANT INFORMATION
ETA⌛ for this service is between 12 and 48 hours depending on RNG.
This is one of the most wanted items in the Division 2 universe and one of the best named items the game has to offer.
Fox Prayers, the Overlord Named Kneepads item, fits in almost every popular DPS build in the game, both PvE and PvP, because of its unique damage multiplicative stat.
When you buy Fox's Prayer from us, we GUARANTEE the delivery of this amazing named item on your account.
REQUIREMENTS
In order to be eligible for this service, your character must be level 40 and have Warlords of New York story completed. If your character doesn't meet these requirements, you must purchase, by case, one of the POWER LEVELING SERVICES we offer.
As this service requires account sharing, you will need to pass us your account's credentials and DISABLE 2FA for your Ubisoft Connect App (on PC). For Play Station and Xbox, disabling the 2-Step-Verification login protection will help ease up the process for both you and our booster (you won't need to give us the login code from Phone or E-mail).
If by any chance you want to log into the account while it's getting boosted, please contact the manager in advance.
Frequently Asked Questions
How to get Division 2 Fox Prayer?

The fastest way to get this Overlord named item (Fox's Prayer) is to farm Overlord brand set targeted loot areas in a full team, with loot sharing.
Can i buy Fox's Prayer Kneepads in Division 2?

Yes, at KBoosting you can buy Fox Prayer farm boost, a service which GUARANTEES the delivery of the Overlord named item on your account.
What stats does Fox's Prayer drop with?

This Division 2 named item always drops with weapon damage as a core attribute and maxxed out +8% DAMAGE TO TARGET OUT OF COVER unique attribute. The secondary attribute comes as a random roll.
Best Fox Prayer stats?

In The Division 2, the best Fox's Prayer stats for your agent directly depend on what type of build you go for (full red or hybrid) and what secondary attribute the Overlord Knee Pads come with. In some situations your best stat would be an armor reroll, in others could be some crit hit chance or crit hit damage etc.