Sawyer's Kneepads Farm Boost
5
1 Rating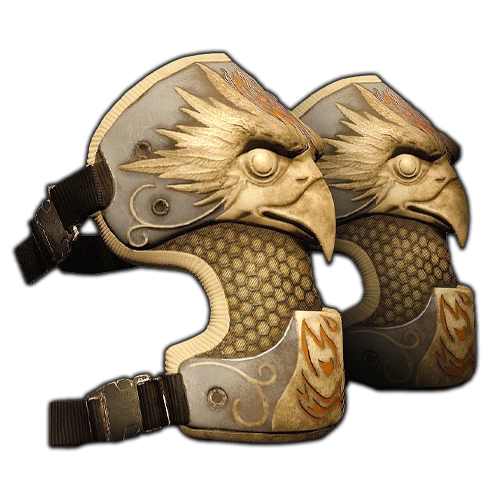 ✕
Self Play
This service can only be delivered in piloted mode because it requires a considerable time investment or a skill set unavailable for most customers.
Piloted
We have completed thousands of orders using the piloted mode and never faced any bans or suspensions, so we can confidently say that is very safe to use even though giving us your login information may seem a bit scary.
SERVICE DESCRIPTION
Here you can buy Sawyer's Kneepads exotic farm boost, a service which guarantees the delivery of this amazing kneepads item on your account.
The Division 2 Sawyers Kneepads can be acquired by farming kneepads targeted loot areas in the game. When you buy this exotic item from us, we will efficiently farm kneepads targeted zones, in a full 4 man team with loot sharing, to maximize the odds of getting the item as fast as possible.
As for delivery, it usually takes us 24-48 hours for Sawyers Kneepads boost completion.
This service is available for piloted mode only, with account sharing. So one booster will have to log into your account and once we get the item on your account, you can log back in. For extra security, if needed, we can also use VPN of your country.
You can now buy Sawyer's Kneepads farming services on all platforms: PC, PS, XBOX.
IMPORTANT INFORMATION
This is one of the most wanted and one of the best exotic armor items in Division 2 game.
When you buy Sawyer's Kneepads from us, we GUARANTEE the delivery of this amazing item on your account.
What makes the item so great is the unique perk that it comes with:
Stand Your Ground = Cannot be staggered by explosions. Increases total weapon damage by 3% each second you are not moving. Stacks up to 10 and are lost when moving.
REQUIREMENTS
In order to be eligible for this service, your character must be level 40 and have Warlords of New York story completed.
If your character doesn't meet these requirements, you must purchase, by case, one of the POWER LEVELING SERVICES we offer.
When you purchase this service, you will have to pass us the Uplay account's credentials, remove the 2FA authenticator (if active) and don't log the account untill the boost is complete.
We take all these measures in order to provide a safe boost, without any IP conflicts or kicking out the booster while preparing your character.
If by any chance you want to log into the account while it's getting boosted, please contact the manager in advance.
Frequently Asked Questions
Is it safe to buy Sawyer's Kneepads farming service?

Absolutely. Every service provided by KBoosting is handmade, without the usage of any illegal 3rd party software, cheats, hacks, aimbots or XP glitches. All the services we provide are 100% safe.
What platforms can the Division 2 Sawyers Kneepads item be delivered on?

Now you can buy guaranteed Sawyer's Kneepads on all platforms: PC, PS, XBOX.
How can this exotic item be delivered?

You can buy Sawyer's Kneepads boost only as a piloted type of service, with account sharing. One booster is going to log into your account and pass the account back after job is done and the item is saved on your character.
How long does it take to deliver the guaranteed Sawyers Kneepads?

It usually takes us 24-48 hours for Sawyer's Kneepads boost completion.